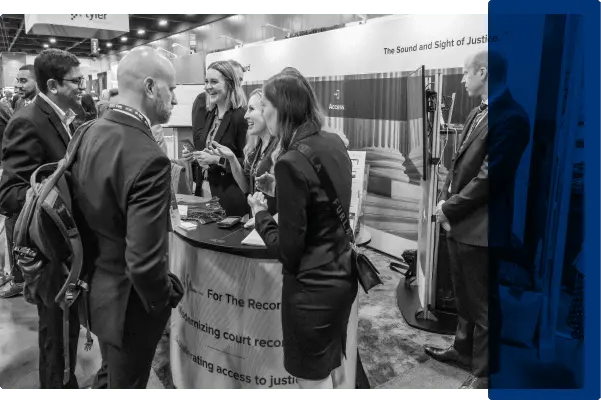 Court Technology Conference Wraps For Another Year
That's a wrap on this year's Court Technology Conference. What a fantastic turnout of court professionals, judiciary, and exhibitors!
Across the conference, For The Record demonstrated our innovative court technology solutions at our booth in the Exhibit Hall. As always, we truly appreciate the opportunity to receive positive feedback and hear more on how we can continue to develop our solutions to ensure they comprehensively support courts in their administration of justice.
Additionally, in conjunction with our valued partner, The Judicial Branch of Arizona in Maricopa County, we were fortunate enough to showcase leading-edge solutions for our key customers. In one of Maricopa County's high-tech courtrooms, we demonstrated the integrations between our software, hardware, and cloud technology solutions that have been developed specifically to improve operational efficiencies, increase access to the court record, and ultimately accelerate access to justice. 
Thank you to those who joined us to celebrate the launch of FTR Justice Cloud, our redefined cloud platform solution, at our reception event on Wednesday evening. We always enjoy having so many of our valued clients and partners in one room! 
See you at eCourts in Las Vegas in 2024! Until then, you can contact us here.