The gold standard in digital court recording—extended to multiple courtrooms or courthouses
.
Designed specifically for monitoring and controlling recordings in the courtroom from outside of the courtroom— For The Record's suite of monitoring software supports jurisdictions of all sizes. 
FTR Gold Monitoring Suite includes all the recording innovations of FTR Gold Recording Suite that dramatically improve the quality, capacity, and accessibility of audio and video court recordings. 
But FTR Gold Monitoring Suite's version 7.6 updates improve the live listening experience for better monitoring confidence. 
Whether using a wide area network (WAN) or Virtual Desktop Infrastructure (VDI), courts can directly stream the court recording to FTR Gold Player within FTR Gold Monitoring Suite 7.6. FTR Gold Player's reduced delay and loading times provide real-time viewing and listening with less chance of interruption or stuttering—even in poor network connectivity. 
With added remote control and central monitoring of up to 16 channels of high-fidelity audio and 4 channels of HD video across all rooms, FTR Gold Monitoring Suite has everything needed to record and manage the court record for an entire courthouse.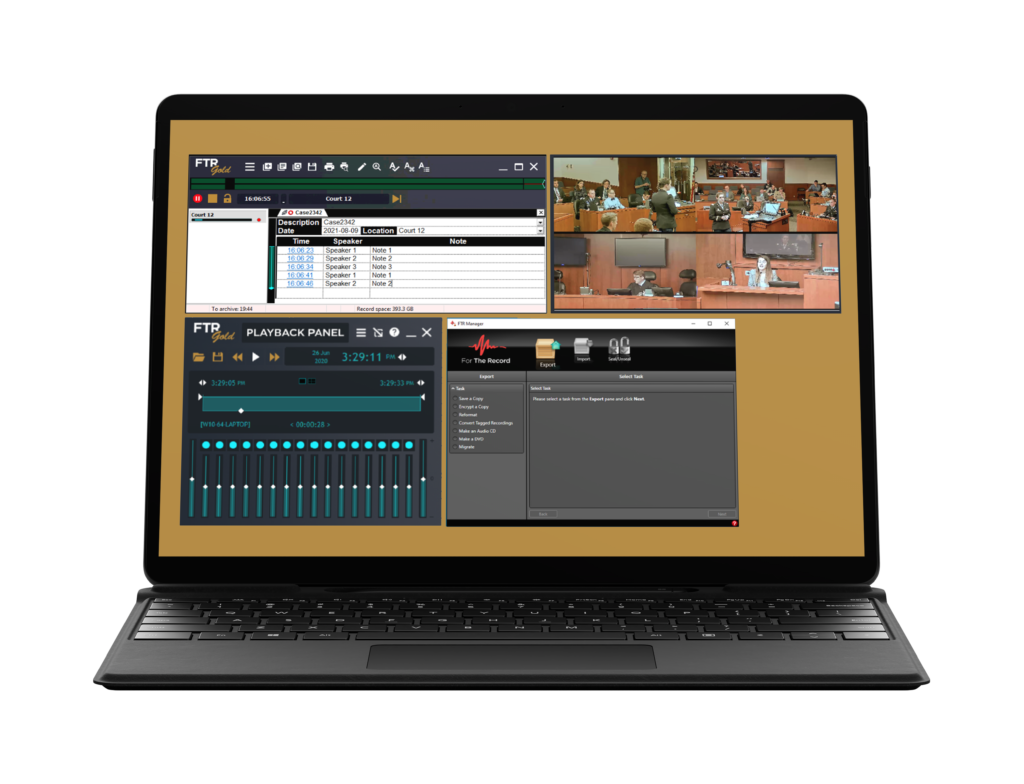 What's included in FTR Gold Monitoring Suite
.

FTR Monitor watches the recording activity and remotely controls key recording functions of any of the connected PCs.

FTR Manager enables easy management of content conversions, sealing / unsealing, and saving.

FTR Player is the gold standard for digital recording playback and transcription.