Meet our leadership team
.
For The Record's leadership team is united by a shared vision to improve access to justice.  
Our leaders are experts in their fields of technology, court reporting, audio engineering, justice administration, and business and financial management.
They inspire our wider team with their understanding of justice technology and their passion for and commitment to driving innovation and success in business processes, ultimately delivering results for our customers and partners.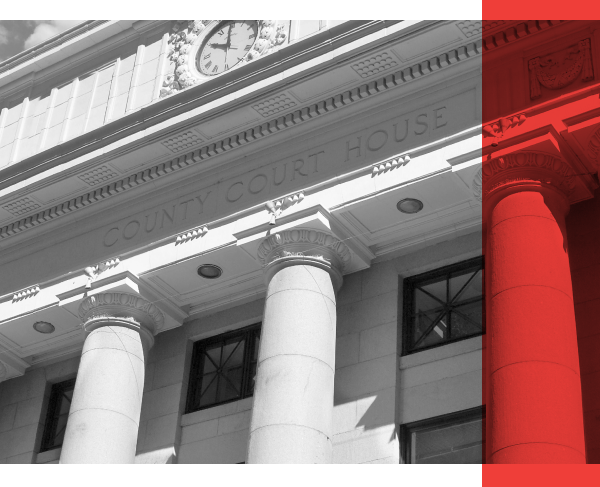 Tony Douglass
Tony is widely regarded as a global authority in justice technology solutions and innovation. With a background in forensic/audio enhancement and authenticity analysis, Tony designed and installed some of the world's first electronic courtrooms more than 25 years ago. Since then, he has continued to revolutionize the way court proceedings are captured, stored, managed, and shared.
At For The Record, Tony's world-firsts include leading a team that patented the first AI multi-speaker identification technology for court recordings; registering patents for securing the integrity of digital justice recordings with blockchain; and conceiving the first web application for managing all aspects of the court recording and transcription process. Tony has led courtroom technology installations for more than 2,000 courtrooms across four continents.
Tony Douglass
.
Chief Executive Officer
Jill O'Rourke
.
Executive Vice President – Finance & Strategy
Grazia Lynch
.
Senior Vice President – Human Resources
Hilary Crook
Hilary is an accomplished executive sales and marketing leader in the legal, government, and SaaS spaces, with a background of more than a decade at Thomson Reuters. Hilary's experience as an attorney, her strong commitment to social justice, and her outstanding 15-year career in revenue spaces, combine to uniquely position her to lead, train, and inspire the For The Record teams that serve and support court clients.  
Hilary leads the For The Record global business development, training, marketing, and sales teams. An advocate for the use of technology to resolve business process problems, she ensures our clients receive fit-for-purpose solutions along with go-to-market product strategies and launches.
Hilary Crook
.
Senior Vice President – Revenue
John Doyle
.
Senior Vice President – Product Development
Ben Paterson
.
Senior Vice President – Engineering & Innovation